Arrow/Teleflex
In 2003, Arrow/Teleflex began using RJC sensors/systems in their Intra Aortic Balloon Pump (IABP) product line. In this product line, the RJC
Model 60 Fiber Optic Pressure Sensor
is installed in the distal tip of the Arrow®
Intra Aortic Balloon Catheter
to record aortic pressure waveforms.
To support the RJC Fiber Optic Pressure Sensor, the RJC
Model 645 Fiber Optic Measurement Assembly
is installed in the Arrow® WAVE®
IABP
and is a critical component in this pump. The recently released Arrow® AC3 Optimus™ IABP continues to use RJC pressure sensors/systems to provide intra-beat inflation timing accuracy across the broadest range of patient conditions — including those with severe arrhythmias
1
.
Arrow® Intra Aortic Balloon Catheter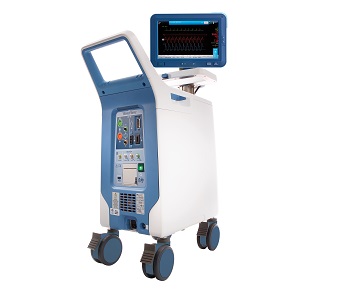 Arrow® WAVE® IABP
Arrow and Teleflex are registered trademarks of Teleflex Incorporated. Images courtesy of Teleflex Inc., © 2018 Teleflex Inc.,
All rights reserved
1. Schreuder J, et al, Ann Thorac Surg. 2005;79(3):1017-1022
Endophys Holdings
In 2015, Endophys Holdings released their new Pressure Sensing Arterial Introducer Sheath. In this sheath, the RJC Model 62 Fiber Optic Pressure Sensor is mounted within the wall of the sheath to provide continuous measurements of arterial pressure during interventional procedures.

To support the RJC Fiber Optic Pressure Sensor, RJC developed a Fiber Optic Measurement Assembly which forms the basis for the Endophys Blood Pressure Monitor.

This is another application taking advantage of the many RJC pressure sensor design features. Further, use of this pressure sensing introducer sheath obviates the need for a second A-line stick prior to interventional procedures, with attendant time delays, clinical costs, and potential patient complications.
Endophys Pressure Sensing Arterial Introducer Sheath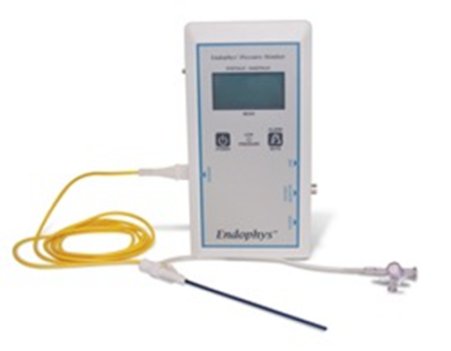 Endophys Blood Pressure Monitor
Endophys Holdings is a registered trademark of Endophys Holdings, LLC. Images courtesy of Endophys Holdings,
All rights reserved