In 2003, Arrow/Teleflex began using RJC sensors/systems in their Intra Aortic Balloon Pump (IABP) product line. In this product line, the RJC
Model 60 Fiber Optic Pressure Sensor
is installed in the distal tip of the Arrow®
Intra Aortic Balloon Catheter
to record aortic pressure waveforms.
To support the RJC Fiber Optic Pressure Sensor, the RJC
Model 645 Fiber Optic Measurement Assembly
is installed in the Arrow® WAVE®
IABP
and is a critical component in this pump. The recently released Arrow® AC3 Optimus™ IABP continues to use RJC pressure sensors/systems to provide intra-beat inflation timing accuracy across the broadest range of patient conditions — including those with severe arrhythmias
1
.
Arrow® Intra Aortic Balloon Catheter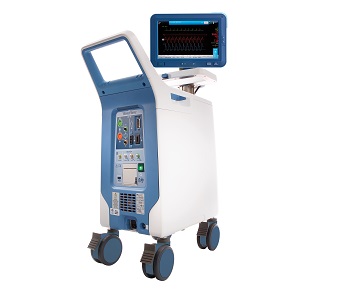 Arrow® WAVE® IABP
Arrow and Teleflex are registered trademarks of Teleflex Incorporated. Images courtesy of Teleflex Inc., © 2018 Teleflex Inc.,
All rights reserved
1. Schreuder J, et al, Ann Thorac Surg. 2005;79(3):1017-1022